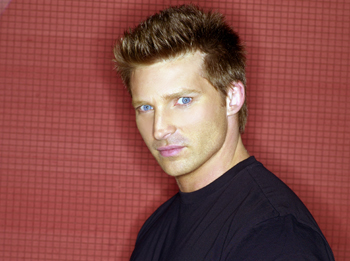 Time is running out for Jason to find the ones he loves!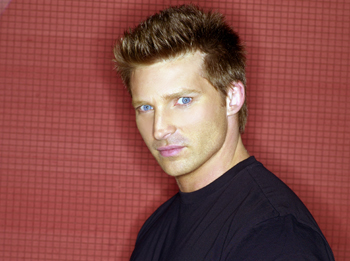 FRANCO KNOWS HIS BOMBS
Franco puts Sam in dire straits. Jason comes up with a plan to save Sam but he needs Lucky's help. Jax doesn't find Carly in Josslyn's nusery but does find Franco's signature tag. Jason discovers Carly in Franco's studio and jumps into action. Dominic is ordered by Sonny to find Claudia's body which Franco has taken. Dominic begins to question Ronnie when he realizes Franco and Ronnie share a connection but Ronnie doesn't confirm Dominic's suspicions. Franco soon figures out what Jason's up to and Jason realizes this after he rescues Carly from Franco's studio. Lulu finds herself in danger, while Dominic catches Maxie searching Franco's studio. A desperate Jason pulls a gun on Ronnie demanding answers from him.
Jax and Carly agree to take the children out of the country while Franco is on the loose. Franco continues to taunt Sonny about Claudia's death. Spinelli discovers the warehouse was rented under the name "S. McCall." Dominic discovers specs for building a bomb in Franco's studio. Maxie tells Dominic, Lulu went missing from work and he concludes Franco has her. Franco binds Lulu to a chair that has been wired with explosives. Dominic enlists Lucky to help him find Lulu. Jason is unnerved when he learns about the plans that Franco could be building a bomb. Franco goads Jason into revealing more about himself. Franco gives Jason warning that Sam and Lulu are in grave danger, and tells him where to find them but time is running out. Jason and Dominic race against the clock to save the ones they love. Kristina unleashes her anger on Sonny when she blames him for Sam's kidnapping.
ELSEWHERE IN PORT CHARLES
Michael becomes panicked when he hears Claudia's body is missing and Sonny convinces him to keep quiet. Johnny is unsettled over Claudia's body being stolen and Olivia tries to do all she can to comfort him. Lisa discovers Jason holding a gun on Ronnie and wants to call security, but Robin intervenes. Later, Lisa hints to Patrick that Robin still maybe holding a torch for Jason. Elizabeth fears Lucky knows about her affair with Nikolas. Lucky assumes that Nikolas' love for Elizabeth is one sided, and Elizabeth lets him believe it. Lisa manipulates Patrick when she talks about the wild times they used to have. Michael admits to Sonny he was going to confess to killing Claudia.
CAN'T MISS
Dominic starts to question Ronnie after realizing he shares a connection to Franco on Monday, January 4.
Lucky overhears Nikolas professing his love for Elizabeth on Tuesday, January 5.
Lulu's in dire straits when she ends up bound to a chair that's been wired with explosives on Wednesday, January 6.
Carly tears into Michael when he blames Jason for the mess they're all in on Thursday, January 7.
Kristina unleashes her anger on Sonny as blames him for Sam's kidnapping on Friday, January 8.
{xtypo_alert}Register for our official message boards! Discuss the latest in daytime, primetime, music and more with fellow fans! We're also available on Twitter! Follow us to receive news, spoiler and gossip alerts.{/xtypo_alert}
---
© 2009 TVSource Magazine. All rights reserved
Please credit TVSource Magazine and provide a link back if you copy & paste our spoilers