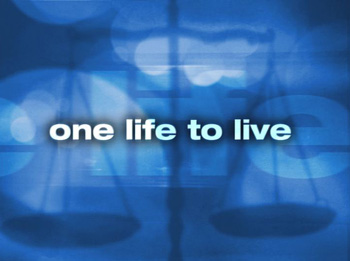 Big returns coming to 'OLTL' as The Buchanan's and the Cramer family are reunited with loved ones!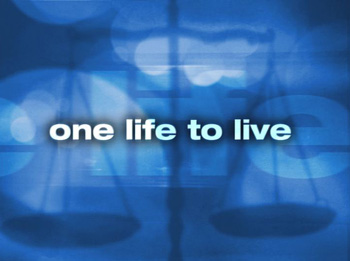 The revolving door is working overtime at ABC's One Life to Live. Last week news hit the internet about the big returns in store for the New Year. Dan Gauthier will return to Llanview as Kevin Buchanan, the son of Clint Buchanan and Victoria Lord Davidson-Banks. Kevin's return home will coincide with the return of Kelly Cramer (Gina Tognoni) who is expected to begin taping in January 2010. In August, it was reported Gauthier would reprise his role as Kevin and play a part in the Bo/Nora/Clint storyline, as well as further along the storyline with their son Matthew.
Also returning home to Llanview are the daughters of Mayor Dorian Lord, Cassie Carpenter (played by Laura Bonarrigo) and Adriana Cramer Balsom (played by Melissa Fumero). Cassie and Adriana are expected to return just in time for February sweeps. Bonarrigo has made sporadic appearances on OLTL since departing the soap in 1999. Bonarrigo has played Cassie the longest, from 1991 to 1999. On December 7, the actress made an statement on her Facebook, "Sometimes those rumors are right….One Life To Live has asked me make a visit to Llanview! Watch for "Cassie's Return". And please visit my website to tell me what you think. Love, Laura." Last year, the actress had a short stint from November 2008 to February 2009 as Rebecca Fowler on All My Children. — (Read our previous interviews with Laura Bonarrigo — her return to daytime and her exit interview)
Melissa Fumero (then known as Melissa Gallo) joined the cast of OLTL in January 2004, replacing Amanda Cortinas (who exited the show in September 2003). The actress was paired with her share of younger males, gaining a popular fan following when paired with Matthew Metzger (Duke) and John-Paul Lavoiser (Rex). In 2008, Rex and Adriana were married much to Dorian's chagrin. Later that year, her marriage to Rex Balsom (John Paul Lavoisier) began to fall apart, thanks in part to Rex's feelings for Gigi Morasco (Farah Fath). She made a brief return in October 2008, but returned to Paris when she discovered Rex was in love with Gigi.
A rep for Laura Bonarrigo tells TVSource Magazine that Laura is taping into January, but is unsure how long her stay in Llanview will be.
IN OTHER OLTL NEWS
It is being reported that Crystal Hunt, who has played Stacy Morasco since February of this year has been let go. On December 7, Soap Opera Digest reported on their website the actress had been axed. However ABC denied such claims. A OLTL spokesperson told Digest, "Crystal Hunt will be in major story in the coming months as the story of Stacy and her baby builds to a climax. As far as rumors that she is leaving the show, we do not comment on rumors."
Michael Lowry (Ross) last aired on Monday, December 14.

Caps courtesy Superherofan.net
David Gregory (shown above with Brittany Underwood) returns to the show as Ford, the smokin' hot producer from David's reality show. Head writer Ron Carlivati told ABC Soaps In Depth, "We got great response to the little we saw of Ford, so we decided to bring him back. Carlivati goes on to say Ford will enroll in film school at the college and "He'll be around for a while." Gregory's return starts Tuesday, December 29. It's expected he will mix it up with Langston (Brittany Underwood) and Marrko (Jason Tham).
Snoop Dogg will return to OLTL next year. The superstar taped scenes last week that are scheduled to air on February 24, 2010 according to Soap Opera Digest. Supervising Music Director told Digest, "He had such a great experience last time and he has a new record out with his new record label, and wanted to come back, so we were able to work it out." Head writer Ron Carlivati teased that Snoop's "other connections" to Llanview will be revealed as well. Snoop is expected to share scenes with Robert S. Woods (Bo) and perform songs from his new album Malice N Wonderland.
Stephen Markle will make an appearance next year as Mel Hayes, the late husband of Llanview mayor Dorian Cramer Lord.
A casting call has been put out for the role of Emile, a "suave businessman with a great deal of charm and a mysterious undertone." ABC SID speculated the character might be linked to the returning Kelly Cramer.