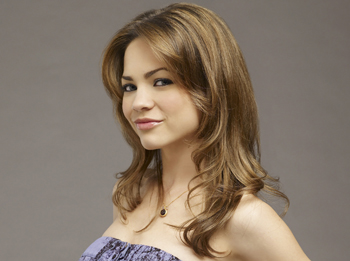 Lucky rescues Elizabeth when she is suffering from hypothermia.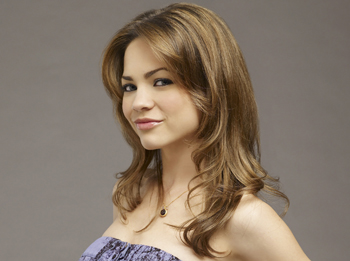 Don't forget to vote for your favorite actor, actress, and couple in TVSource Magazine's new weekly poll, Pulse Poll! Vote for your favorites beginning at 4pm on Friday, February 12!
RESCUE ME
Lucky finds Elizabeth suffering from hypothermia and rushes her to the hospital. Lucky and Nikolas clash at the hospital over Elizabeth. After the confrontation Lucky sits vigil at Elizabeth's bedside and apologizes for his recent behavior towards her. Dr. Lee tells Elizabeth, Lucky, and Nikolas the shocking news that Elizabeth is pregnant. Lucky and Nikolas both vow to stand by Elizabeth no matter who the father turns out to be. Steve, Lucky, and Nikolas decide it may be best for Elizabeth to be admitted to Shadybrook after she is discovered on the roof of the hospital. Lucky and Nikolas encourage Elizabeth to go to Shadybrook because it would be best for her and her children. Steve gets Elizabeth settled into her new accommodations and she has a surprising visit from Helena. Luke and Lucky visit the past as they discuss the parallels between Laura and Stavros and Lucky's dilemma with Elizabeth and Nikolas. Lucky promises to give Elizabeth all the support she needs. Lucky believes what is best for Elizabeth is for them to get re-married and raise the baby together, but Luke has hesitations about Lucky's plan. Nikolas stuns Lucky when he tells him he plans on asking Elizabeth to marry him. Helena taunts Elizabeth, causing her to unravel even further. Luke confronts Nikolas after learning Helena is back in town. Lucky warns Helena to stay away from Elizabeth. Lucky tells Elizabeth what he thinks she needs to hear. An angry Lucky speeds down the highway and he ends up on a collision course with Maxie.
A LOT OF WHAT IFS
Lulu and Dante heat things up and set off the alarms on his monitors. Dante begins to let go of some of his anger towards Olivia. Sonny asks Lulu to try and help him forge a relationship with Dante but she refuses. Lulu informs Sonny that Dante has accepted Mac's offer to join the police force. Dante doesn't hide his intentions of bringing down Sonny when he is confronted by his father. Agent Rayner is going to force Dante and Olivia to testify against Sonny. Michael and Morgan appeal to Dante, asking him to try and help Sonny. Carly goes to see Dante when she thinks she knows of a way to help Sonny. When Olivia discovers Carly with her son, she lashes out. Sonny points out to Olivia that things might have turned out differently had she been honest with him from the very beginning. Dante wonders if Jason is planning on silencing him permanently.
ELSEWHERE IN PORT CHARLES
Carly allows Jax to think she slept with Sonny but later sets the record straight when she shows up at his hotel suite where he's moved with Josslyn. Jax tells Carly he's reached his limit where their relationship is concerned. Molly and Kristina plan a Valentine's Day for Jason and Sam by decorating the penthouse. Maxie and Spinelli declare their love. Neither Jax nor Carly want to give up on their marriage but both are too stubborn to admit it and plan on forcing the other's hand. Molly and Kristina discover Mac and Alexis making out and are thrilled. Robin and Patrick are affected by Elizabeth's situation and appreciate what they have. Jason is not happy when Sonny wants to plead justifiable homicide.
CAN'T MISS
Jax tells Carly he's reached his limit where their relationship is concerned on
Monday, February 15
. Elizabeth, Lucky and Nikolas are blindsided when Kelly tells them Elizabeth's pregnant on
Tuesday, February 16
. Michael and Morgan make separate appeals to Dante, asking him to try and help Sonny on
Wednesday, February 17
. Helena menaces Elizabeth, causing her to unravel even further on
Thursday, February 18
. Johnny makes a move against Sonny on
Friday, February 19
.
---
© 2010 TVSource Magazine. All rights reserved
Please credit TVSource Magazine and provide a link back if you copy & paste our spoilers