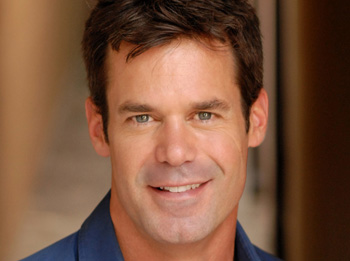 After multiple limited-run returns, Tuc Watkins is back on contract at ABC's One Live to Live.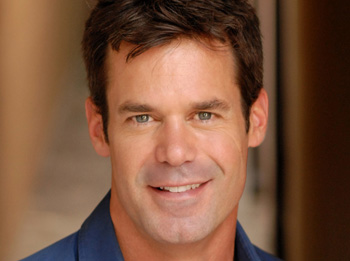 After multiple limited-run returns, Tuc Watkins is back on contract at ABC's One Live to Live. Since 1994, Watkins has portrayed comedic conman David Vickers (now Vickers-Buchanan). After leaving the show in 1996, he returned for appearances in 2001 and later returned full time in 2003.  The actor departed the soap again in 2006, but returned multiple times in 2007, 2008 and 2009.
In 2007, he joined the cast of ABC's hit primetime series Desperate Housewives as Bob Hunter, a gay lawyer who moves to Wisteria Lane with his husband Lee. Watkins would pull double duty when his schedule allowed for it. Watkins' most recent stint back on OLTL saw him blackmailing his uncle Clint's new wife, stripper Kimberly Andrews, into leaving his uncle and Llanview.
Soap Opera Digest and ABC Soaps In Depth report the actor has signed a contract for an undisclosed amount of time. However long his stay is, this is a definite positive for One Life to Live, who's been plagued with departures over the last few months.
In other OLTL news:
Dan Gauthier makes an appearance as Kevin Buchanan on Friday, May 7.
Gavin Alexander Hammon debuts as the mysterious Reed, a man from Kelly's (Gina Tognoni) past on April 30th.
Also returning is Michael Lowry as Ross Rayburn. Dani's onetime father is back making trouble for Trevor St. John's Todd later this month. What does he have in store this time?
Jean Passanante, the current head writer of As The World Turns, will join the writing team as an associate head writer when ATWT wraps up production this summer. It is being reported that the shows' current Emmy winning head writer Ron Carlivati will remain as head writer.
Passanate previously served as OLTL's associate head writer from 1993-96, 97-98, and briefly served as co-head writer from 1996-97. After leaving OLTL, she served as co-head writer for Another World until its cancellation in 1999. From there she headed to All My Children, where she served as head writer until she was replaced in 2001 with Richard Culliton. She joined As The World Turns a few months later, where she served as co-head writer under Hogan Sheffer. Passanate was promoted to Head Writer in 2005. Former Guiding Light head writer Dave Kreizman (now All My Children's co-head writer) was named her co-head writer in 2009.
ATWT marks the second series Passanante served as head writer at the time of cancellation.
---
Follow TVSource Magazine on Twitter at @TVSource
|