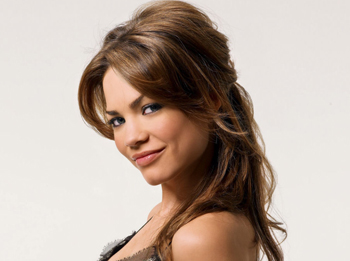 Elizabeth is fit to be tied when she finds Lucky at Jake's with Maxie.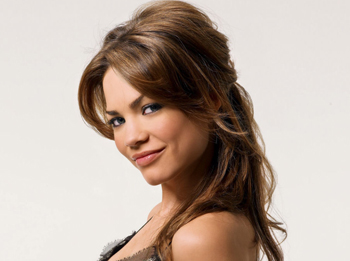 Pulse Poll Rankings for Wk. of 4/26/10 |
Don't forget to vote for your favorite actor, actress, and couple in the Pulse Poll beginning at 4PM |
MICHAEL SENTENCED TO PRISON
Michael's family gathers around him before he is taken to Pentonville. Dante faces Morgan and Carly who blame him for Michael being sentenced to prison. Lulu pleas with Sonny to keep Jason from killing Dante. Carly vows vengeance against Dante and she will make him pay.
Michael faces his first night in prison and after a chat with Anthony, he realizes Jason has made a deal to keep him safe. But Jason believes he needs to do more and makes a deal with Claire.
Blaming each other for what has happened to Michael, Carly and Sonny end up in each other's arms. Later, Carly tells Sonny she wants him to stay away from his children. Sonny is unsettled when Morgan agrees staying away from him is in his best interests.
Jason tells Sam he's made a deal with Claire and is going to prison to protect Michael. Carly tells Jax they're marriage is over, even though she wants him to adopt Morgan. Sonny and Jax face off over adopting Morgan.
ELSEWHERE IN PORT CHARLES
Elizabeth invites Lucky to a night out but he turns her down, later she finds him at Jake's shooting pool with Maxie. Patrick feels left out when he finds Robin reliving her past with Stone. Alexis faces the consequences for the hit and run, but Kiefer's parents are not done with her yet. Tracy is furious with Luke for helping Skye. Tracy is in danger as Helena sees her as a threat that needs to be dealt with. Helena's plans for Tracy begin with taking her captive. Luke and Sonny commiserate over what their choices have done to their children.
CAN'T MISS
Sonny warns Lulu that he has no control over what Jason might or might not do where Dante is concerned on Monday, May 10.
A self-loathing Sonny tells Olivia he's come to see that his children would be better off without him in their lives on Tuesday, May 11.
Dante beats himself up for the way things turned out and wishes he would have made different choices on Wednesday, May 12
Jason decides he needs to take drastic action to guarantee Michael's safety in prison on Thursday, May 13.
Michael faces danger behind bars on Friday, May 14.
---
© 2010 TVSource Magazine. All rights reserved
Please credit TVSource Magazine and provide a link back if you copy & paste our spoilers