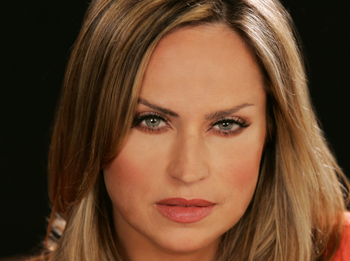 Olivia's excitement over Ava's homecoming doesn't last.
GL Spoilers: Week of September 15

BY: JENNIFER SNYDER
NEWS EDITOR
Sunday, September 14, 2008, 11:44 PM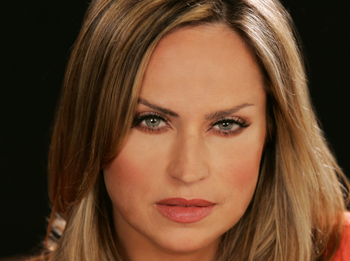 Dinah blows her stack when she discovers Bill has turn off the flow of money. Rafe has been sent away and Daisy pleads with Natalia to allow a visit with him. Reva asks Cassie to help her, but she refuses. Bill fights off an unknown assailant as Lizzie watches. To bring some happiness to Jeffrey, Reva suggests they go on their honeymoon. Natalia thanks Frank with a kiss.
Daily TVGuide Spoilers
Monday – Lizzie faces off with Bill over the Decker deal. Dinah flips when Bill clips her assets. Reva & Jeffrey ponder plans for the honeymoon.
Tuesday – A mysterious assailant confronts Bill. Daisy pleads with Natalia to let her visit Rafe. Grady's actions shock Dinah.
Wednesday – Natalia despairs as her world falls apart. Olivia's excitement over Ava's homecoming doesn't last. Cassie rejects Reva's plea.
Thursday – Cyrus is imprisoned. Reva is shaken by news of Shayne's disappearance. Olivia forms an unexpected partnership.
Friday – Lizzie carries on with her game. Grady steps in to help his brother. Bill goes on a tirade at Alan's bedside.
---
jsnyder@tvsourcemagazine.com | onobles@tvsourcemagazine.com
Contribute content to TVSource Magazine Content: Fans wishing to send-in news items, previews, show recaps, interview recaps, or anything else newsworthy can now do, with any desired credit, via e-mail by CLICKING HERE.