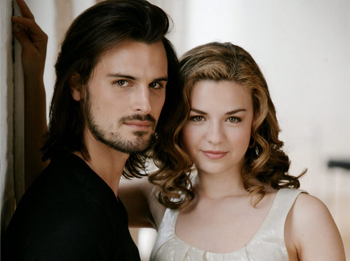 Lizzie is outraged when she finds out who is the suspect for her kidnapping.

GL Spoilers: Week of November 10

BY: Trish Mahon
NEWS EDITOR
Friday, November
7, 2008, 9:49 PM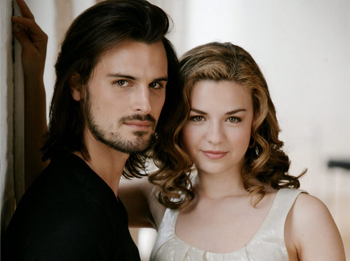 Will Lizzie follow her heart?
Daisy asks Cyrus if Grady is in trouble. Cyrus lies to Daisy when he tells her no.  When Daisy asks Cyrus if she should stay away from Grady, Cyrus refuses to answer.  Alan calls the deal with Grady off, saying he doesn't trust that Grady can pull off framing Bill.  Too late, Grady tells Alan, it's already started.  Grady confides in Cyrus about Alan.  Cyrus worries that Dinah will stand in the way. The two go looking for Dinah but can't find her.  Cyrus still doesn't believe that the plan will work even without Dinah.  Lizzie goes to the police station after Alan convinces her. Frank informs her and Alan that while they have had many tips, none have led them anywhere. Lizzie looks at a letter that blames Bill for her kidnapping. Alan yells at Frank for showing her that fake letter, that even though it would benefit Bill that Lizzie was missing, he never would have kidnapped her.  Frank realizes that the Spaulding takeover was a great motive for Bill in kidnapping Lizzie.  Lizzie doesn't believe that Bill would do it.  Frank disagrees.  Lizzie gives in to Frank and lets them search the house.  At the house she finds a magazine with letters cut out of it. She remembers the ransom note and the mailing label and it matches. Lizzie gives the magazine to Frank.  Meanwhile Ashlee tells Daisy that Grady is bad for her but Daisy admits she loves Grady and wants Ashlee to back off. Alan contacts Beth and tells her that Lizzie needs her.  Grady tells Alan that Dinah was in on the kidnapping.  Lizzie defends Bill. Alan and Beth discuss the evidence against Bill.  Beth comments to Alan that it would be very convenient for Alan if  Bill was responsible for the kidnapping.  Alan admits his dislike for Bill. Daisy asks Lizzie about Bill.  Daisy tells Lizzie that the kind of love that Bill and Lizzie have is one of a kind. Lizzie pleads with Bill to wake up.
Forbidden Love
Ashlee confides in Buzz that she has started to date someone. Coop overhears and tells her he is happy for her. When asked about his love life, Coop tries to reassure them that his love life is fine.  Seeing Beth, Ashlee introduces Beth to Coop.  Coop helps Beth with her paper. Beth heads to the Beacon. Coop laughs it off when Ashlee and Buzz tease him about Beth.  Coop leaves.  Once Coop gets to the Beacon, he takes out his key.  As soon as he is inside, he and Beth start kissing.  Beth worries that their family and friends have found out about the two of them.  Coop reassures her, no one knows about their relationship.
Blake wants to throw a shower for Reva.  Josh tells Reva he wishes that the two of them were raising this child.  Later, Josh confides in Blake that he doesn't think Jeffrey could be a good father.  Josh takes his wedding ring off. Jeffrey tells Reva he was approached about a job in D.C.  Reva convinces him to fly their for the interview.  When Reva goes to the Beacon to stay, she discovers her new neighbor, Josh.
Springfield Happenings
Remy and Christina nervously await for their M-Cat test results.  A man signals to Remy and Remy races off.  Christina later tells Remy that studying for the M-CATS consumed her life.  Remy shrugs it off and Christina is disgusted.  Mel lets Remy know she disapproves of Christina when in reality, she thinks they are a good match.  Their scores come in.  Christina did poorly while Remy got a great score.  Remy informs Mel that he got a bad score…Olivia informs Natalia that a developer wants to build a ramp where her house is.  If they allow it, Rafe will go to a better prison. Natalia goes to visit Rafe.  Once there, she discovers he has a staph infection. Natalia will only give up the house if the governor will help Rafe.  Natalia says goodbye to the house.
---
Discuss this news and more at the TVSource Magazine Message Board. Click HERE to visit

Contribute content to TVSource Magazine Content: Fans wishing to send-in news items, previews, show recaps, interview recaps, or anything else newsworthy can now do, with any desired credit, via e-mail to news@tvsourcemagazine.com.