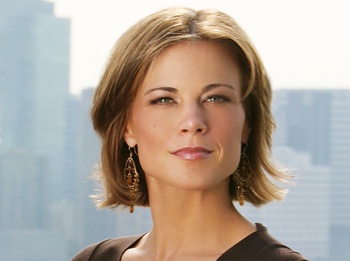 With every step forward, comes another step back.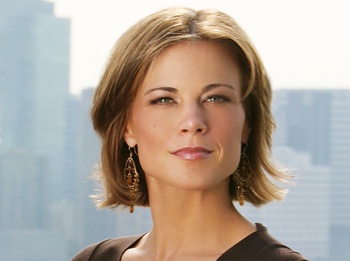 One Step Forward
Shayne tells Dinah that he doesn't want her around. Dinah thought that what they had could turn into something special but obviously Shayne doesn't feel the same way. Reva is concerned about Dinah being in Shayne's life. Dinah tells Reva that Reva has enough to worry about. Jeffrey finds Shayne's medal. Jeffrey tells Shayne that Reva doesn't need the stress of worrying about Shayne and that Shayne should do something positive with his life. Shayne agrees to go to the Community Center and volunteer. Jeffrey tells Dinah that Shayne is volunteering with troubled youths. At the Center, Shayne and a teen get in a fight where the teen, Byron, pulls a knife on him. Shayne holds his own until Dinah walks in. Byron, holding a knife, grabs Dinah. Shayne saves Dinah. Dinah is happy that he saved her she is angry about the fight. Dinah doesn't know what to do about Shayne. Jeffrey and Josh meet and discuss Shayne. Reva decides to make a video for her unborn baby if she passes away. She tells her baby how much she and Jeffrey love the baby and to cut Jeffrey some slack. Shayne talks with Josh and reassures Josh that he is not to blame for Shayne being in the wheelchair. Shayne stares at the picture of the woman again. Dinah tells Josh that the best way to help Josh is to pretend he doesn't need help. Reva and Jeffrey attend a pre-natal workshop together, bringing the two closer.
One Step Back
Most of Springfield attends Bill and Lizzie's press conference. Lizzie is stunned when she realizes that Bill doesn't remember if he kidnapped her or not. Lizzie tells Bill how hard it has been for her. Bill wants to postpone the press conference but Lizzie won't hear of it. Cyrus meets with Alan and informs Alan that he will stop blackmailing him if he stays away from Grady. During the press conference, Lizzie rushes off the stage. Lizzie tells Bill that she is having doubts now. Bill tells her he is leaving and will come back when they discover who was behind her kidnapping. Bill heads to the nearest bar. Bill yells at Dinah. Dinah calls Shayne and tells him that she needs him. Daisy comes across a drunken Bill and takes his keys. Daisy drives Bill to the Spaulding mansion and leaves him outside of the gates where he sleeps it off. Lizzie tells Cyrus and Alan about Bill's memory loss. Lizzie hires Cyrus to work at Spaulding-Lewis, despite Alan's objections. Later, Daisy tells Bill that she believes he is innocent. Daisy tells Lizzie she is disappointed in her lack of faith in Bill. Lizzie starts to feel guilty for doubting Bill. Dinah confides in Billy that Bill doesn't remember if he kidnapped Lizzie. Bill tells his father that Lizzie and he are through. Billy tells Bill to tell Lizzie how much he loves her. Bill goes to apologize to Lizzie but he overhears a conversation she is having in which she is describing how hurt she is. Bill changes his mind and moves out.
Springfield Happenings
Alan remarks to Beth that she isn't wearing her engagement ring. Beth stalls and says she needs time to think. She leaves to go to work with a lawyer. Coop tells Buzz to destroy his manuscript, Buzz refuses. Buzz asks Coop to look over Company's finances. Coop wants Beth to choose him over Alan because he truly knows her. Beth meets with the lawyer and she dislikes him on sight. Coop is angered at how Brooks is treating Beth and defends Beth to Brooks. Beth overhears and finds the courage to stand up for herself. While reviewing Company's financial records, Coop makes a shocking discovery. Emma interviews Alan for a school project. Natalia gets angry at Alan for not being truthful to Emma. Grady and Daisy move in together. Dinah issues Grady a warning.
Coming Soon: Week of 1/12
Shayne's secret is reveals. Lizzie finds herself in danger.
---
If you copy and paste our spoilers, please credit TVSource Magazine and/or provide a link back.