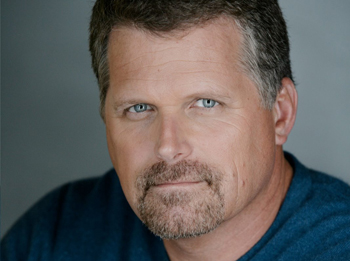 Josh and Reva struggle with Shayne as Springfield celebrates Christmas.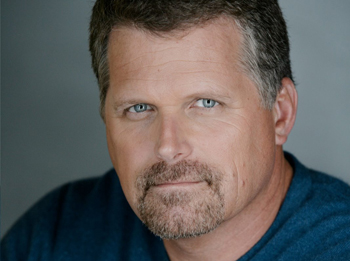 A Lewis Family Gift
Dinah believes that Shayne is suicidal when she sees his car parked on the railroad tracks.  Shayne brushes her off, insisting that he is doing it for the rush. Alan and Bill argue.  Bill realizes that Alan could be Lizzie's kidnapper. Alan demands to be put on the stand, which Billy overhears. Shayne admits that it would be easier if he was gone. Billy and Josh discuss Bill and Shayne.  Bill tells Dinah that he has figured out who the kidnapper is and that the trial is next week. Bill is determined to prove it is Alan, but Dinah cautions him for his own safety.  Dinah has to make a decision.  Shayne tells Dinah that the police don't have enough evidence against Bill. Shayne kisses Dinah. Josh tells Reva that Shayne is supposed to ship out again but he doesn't think Shayne should go because of his injuries. Reva insists that Josh forgive himself.  Josh and Reva start to fight after learning from Shayne that Jeffrey helped him get permission to leave the country. After Reva is winded, Shayne agrees to stay until Christmas.  Josh issues a warning to Jeffrey: Stay away from Shayne.  Reva apologizes to Shayne about missing his childhood. Josh visits the scene of Shayne's car accident. Shayne and Dinah discuss their kiss.
Bill doesn't want Lizzie to know about his court summons, but Billy disagrees. Cyrus tells Dinah he has a plan to steal the evidence against Bill. Dinah tells Bill that they both know who kidnapped Lizzie and it wasn't Alan.  Shayne asks Dinah to come to Europe with him.  She hesitantly agrees. Dinah tries to record the WSPR Christmas message but can't.  Dinah takes Shayne up on his offer of Christmas at Cross Creek. Shayne is angry at Jeffrey when he discovers that his passport has been flagged.  Jeffrey tells Shayne that Reva needs him.  Jeffrey gives Shayne his childhood ornament, Shayne throws it aside. Shayne loses control of his wheelchair and flips it over.  He finds his ornament. Bill admits to Dinah that he could have kidnapped Lizzie. Josh and Reva apologize to each other.  Billy reads the Christmas story as he, Josh and Reva finish up decorating the Christmas tree.  Shayne rolls in, gets to his feet and puts his ornament on the tree. He's not leaving, Shayne tells them. Reva declares it the best Christmas gift ever. Bill opens his gift from Billy, a laptop with a video of Lizzie in China. Bill and Lizzie declare their love for one another. Josh suggests to Reva and Jeffrey that Shayne be their baby's godfather.  Reva's baby kicks. Dinah asks Shayne for help.  The two go to a warehouse where Shayne lights a Molotov cocktail. Shayne throws it into the window and a fire ignites, destroying the evidence against Bill.  Dinah slips her hand into Shayne's as her Christmas message airs through Springfield.
Springfield Happenings
Remy and Ava decide to go to San Francisco for Christmas.  The present that he sent Christina is sent back to him. Remy goes to see Christina's grandmother who gives him Christina's address. Remy tells Ava the truth about Christina. Ava realizes how much Remy cares for Christina and decides that she will go to San Francisco alone.  Remy goes to the address that Christina's grandmother gave him, it's a graveyard.  Remy spies Christina at her mother's grave.  Remy tells Christina that he is not going away with Ava. Christina reveals the real reason why she wanted to study medicine and that she has always hated the holidays.  But this year, she doesn't.
Natalia and Olivia's living arrangement is not working out.  Emma and Natalia buy a tree. Frank thinks that's Natalia is a good influence on Emma.  Olivia arranges for an artificial tree for Emma.  Emma wants the tree that she and Natalia picked out.  Olivia searches for Natalia's old address.  Olivia decides to move back to the Beacon on New Year's Day.  Emma goes outside, unseen.  Olivia panics and tells Natalia that Emma is missing. Natalia vows that they will find Emma. Frank calls Olivia to tell her that he has Emma. Emma left to go see Rafe.  Emma tells Olivia she doesn't want to move because the farmhouse feels like a real home.  Olivia gives Natalia a gift, the crown molding from her apartment where she marked off Rafe's height as he grew.  Natalia is touched and hands her gift to Olivia. It's a set of keys.  Natalia wants them to stay and Olivia agrees.
---