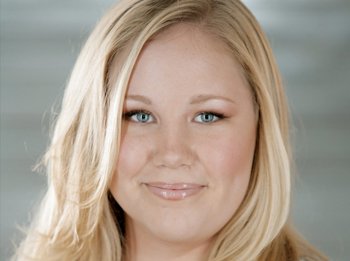 Ashlee doesn't believe Coop is able to have a casual fling with a girl.

GL Spoilers: Week of December 1

BY: JENNIFER SNYDER|SENIOR EDITOR
Sunday, November 30, 2008, 11:45 PM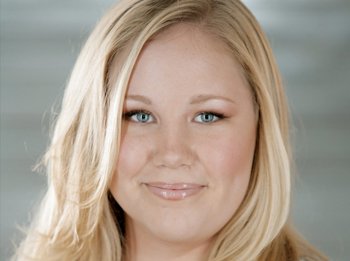 A Family Connection
After celebrating Thanksgiving at the Towers, Christina calls Remy and asks if their divorce has been finalized yet.  Remy doesn't give her an answer and hangs up on her because he doesn't want to explain in front of the family.  Christina not satisfied with Remy hanging up on her goes to the house and Clayton invites her to sit down with them for Thanksgiving dinner.  A misunderstanding leads Christina to believe Remy thinks she doesn't belong in his family.   An angry Christina blurts out she is Remy's wife and a heated argument ensues about Remy and Christina's marriage.  Christina runs out and some of the family insist Remy go after her.  He catches up with her and she tells him about her childhood and that her grandmother raised her, not her parents. Over left over Thanksgiving dessert, Remy and Christina share a moment and become closer.
Meanwhile, Dinah calls Vanessa to check on Bill.  Vanessa is sad to hear that Dinah will be alone for Thanksgiving and suggests her volunteer to help others during the holiday.  Dinah takes her advice and volunteers her time at the hospital.  While helping at the hospital, a young soldier presses Dinah about her volunteering for to help others or is it really about making herself feel better about her life.  Unbeknownst to Dinah, the solider she has helped was really Shayne Lewis. When Dinah finds the soldier's watch on the floor after a scuffle he was involved with, she realizes she doesn't even know his name so she could return it to him.
Lust, Love and Money
Ashlee arrives just as Coop is leaving a message for Beth, and she razzes him about having a hot date.  Coop explains is just casual between he and Beth, but Ashlee doesn't believe Coop is capable of having just a casual thing with a girl.  Lillian tries to convince Beth she needs to choose who she wants to be with.  Beth tells Coop their fling has become more complicated than what she had planned.  Coop has love making on his mind but Beth leaves him cold when she leaves the room key on the dresser and walks out.  When Buzz comes asking who Beth is sleeping with, Coop confesses.  After his confession to Buzz, Coop tells Beth he told Buzz the truth.  Later Coop runs into Alan and wants to desperately tell him the truth about his relationship with Beth, but Alan leaves Coop with an unsettling feeling.
Springfield Happenings
When everyone else believes Bill is the kidnapper, he's relieved to know Lizzie believes he's innocent.  He is grateful for Lizzie's trust as she protects him from the reporters as he is released from the hospital.  After leading Ashlee, Grady calls Alan and meets up with him later to discuss their involvement in setting up Bill for Lizzie's kidnapping.  Grady wants out.  He takes the money, but before he leaves, he leaves Alan with a little piece of advice about Lizzie.  Lizzie stops in her tracks when she sees the scar on Bill's chest.  Though she tells Bill she has not lost faith in him, he can tell she is unsettled about the scar.  Allan offers to hire Cyrus to finish the job Grady was hired to do. Cyrus tells him, he is helping Lizzie find the 'real' kidnapper. 
---
Discuss this news and more at the TVSource Magazine Message Board. Click HERE to visit
Contribute content to TVSource Magazine Content: Fans wishing to send-in news items, previews, show recaps, interview recaps, or anything else newsworthy can now do, with any desired credit, via e-mail to news@tvsourcemagazine.com.