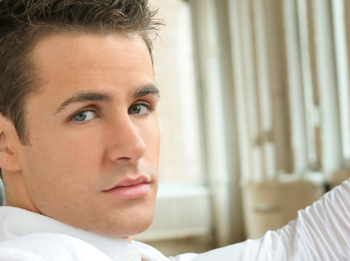 Coop refuses to be Beth's boy on the side; Shayne's got a secret.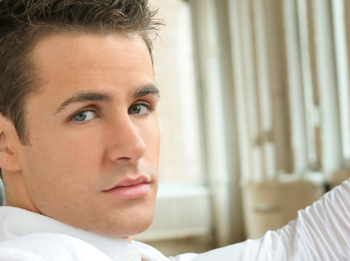 Stolen Kisses
Alan tries to buy off Bill's hypnotherapist, but the doctor refuses. When Bill meets the doctor, Bill tells him he can't recall anything.  The doctor tells Bill and Lizzie about Alan's offer. Alan listens to the session which is a failure. Bill's memories are buried too deep.  Lizzie is devastated.  Lizzie tells Bill that she needs time to think. Bill stares at the buyout papers but can't sign them just yet. Alan brings down Phillip's original model of Springfield. When Lizzie sees it, she is curious about it.  Alan tells Lizzie to channel all of her emotions together and focus on becoming the most powerful person in all of Springfield. When Bill arrives, he sees that Alan is trying to get Lizzie on his side again and away from Bill.
Beth meets with Coop and she tells him about her first legal win.  She thanks him for having faith in her.  Beth admits that she is staying with Alan but she wants to continue to see Coop. Coop can't accept that.  Beth tries to console him but he is too angry about the situation.  Buzz tells Marina about Coop and Beth.  Marina warns Coop about the romance. Coop gives Buzz his manuscript and tells Buzz to get rid of it.  Before he can do so, Blake sees it and begins to read it.  Buzz looks for it but Blake lies to him because she wants to continue reading it.  Blake thinks it is so good she contacts her publisher.  Alan tells Beth that he is happy to help the little people like the Coopers, especially since none of them are dating anyone in his family.  Coop rushes in and wants to see Buzz's agreement. Alan tells Beth to help him. Once alone, Beth apologizes to Coop. Coop kisses Beth, unaware that someone is watching them.
Missing Persons
Josh meets with Shayne and shows him the medical research he has done.  Josh hands Shayne the medal he received and tells him he is giving up on life.  Remy and Christina visit and Christina offers to be Shayne physical therapist.  Shayne agrees.  At his first session with Christina, Shayne reveals that he knows Josh arranged the whole thing.  Shayne looks at a worn datebook with a picture of a birthday candle in it. Shayne starts to rip the pages out but stops himself.  Shayne hears a man arguing loudly with a woman. Shayne tries to break up the fight.  Shayne is arrested for disorderly conduct. At the station, Marina warns Shayne about Dinah.  Before heading to the jail cell, he empties out his pockets and hesitates when he comes to the picture of the girl.  Marina calls Dinah.  Shayne doesn't want Dinah's help but she refuses to leave him.  A cop shows a picture of the mystery woman to Dinah, claiming that the woman in the picture is Shayne's girlfriend.  Dinah is shocked.  Dinah calls Jeffrey to help her locate this woman. Jeffrey agrees but tells her not to hurt Reva. When Reva finds out that Shayne is in jail, she ends up getting arrested as well in an effort to get Shayne to talk to her.  They argue until Josh arrives.  Josh joins into the argument and Mallet throws Josh into Shayne's cell.  Jeffrey bails out Reva and Josh and informs Shayne he is trying to find his girlfriend.  Shayne freaks.  Dinah arrives to bail Shayne out.  Shayne begs Dinah to drop it about his girlfriend.  A fax arrives with information about Shayne's girlfriend.
Springfield Happenings
Rick informs Olivia that her health is improving. Olivia can move out on her own if she wants. Olivia tells Rick how much Emma loves it there. Frank tells Olivia that living with Natalia has been good for all of them. Olivia admits she is happy there. Olivia gives Frank some advice.  Rick makes Natalia feel guilty about her and Olivia's living situation. Natalia thinks that Olivia resents living there when in reality, Olivia loves it there.  Emma presents a paper in class entitled "My Two Mommies". The teacher is surprised.  Emma comes home from school and tells Olivia and Natalia that she is going to read it aloud on Family day at school. Mallet and Marina discuss having a baby. When Dinah sees Mallet at the hospital, he confides in her that he is having a fertility test. When the results come in, Mallet and Marina go together to see the doctor. They can't have a child together. Mallet wants to find a way, but Marina wants to drop it. Josh advises Remy about divorcing Christina. Remy send in financial aid paperwork instead of the divorce papers, angering Christina.  Remy makes Christina take the MCATS. Remy tells Christina that he wanted Christina to be angry instead of nervous for the MCATS.
Coming Soon: Week of 1/19
Lizzie heats things up with her new business partner.
---
If you copy and paste our spoilers, please credit TVSource Magazine and/or provide a link back.