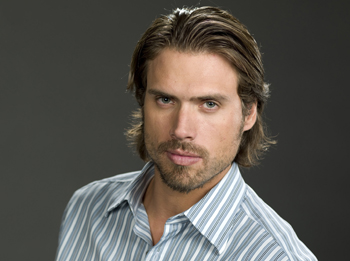 Nick learns the lengths his wife will go to protect their marriage.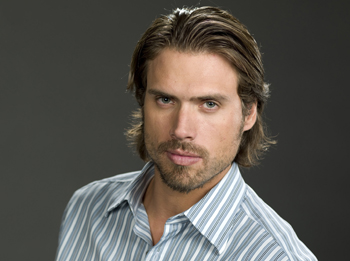 A Secret Revealed
When Phyllis learns that Nick and Sharon are in New York City alone, she concocts a story that there is a problem at Restless Style that needs Nick's immediate attention. Phyllis then calls Brad and tells him that Sharon is in New York City alone. Brad goes to New York. Nick leaves to go to the airport. At the airport, Nick learns that his flight has been cancelled and he heads back to the hotel. Sharon is surprised to see Brad show up. Sharon figures out that Phyllis sent Brad to New York and demands answers. Nick arrives back and sees Brad there and asks why he is there. Brad is more than happy to tell Sharon and Nick that Phyllis has been trying to break up Jack and Sharon. Nick is very angry but Sharon calms him down. When Nick gets back to Genoa City, the married couple has a huge fight. Phyllis is not apologetic for what she has done. Phyllis is very clear, she will do anything to save her marriage and vows to make Brad pay for his insolence.
Questions of Doubt
Chloe and Lily both can't stop thinking about Billy. Lily wonders where her relationship with Billy is heading. Even Lily is shocked when she and Billy make love. Lily confides in Devon about Billy. She tells Devon that the two of them have done things that she isn't used too. More and more people find out about Lily and Billy's new relationship. Cane expresses his doubts to Lily. Billy talks to Jack about his relationship. Billy and Cane are asked to do a photo shoot for Restless Style. The brothers accept, much to Chloe's delight. The theme of the photo shoot is boxing and it gets a lot more realistic than intended.
Genoa City Happenings
Heather reveals to Victor there is no proof of Jack's involvement with the diary fraud. Victor is not please when he learns Paul and Nikki are involved. Sharon is planning on getting a divorce, the quicker the better. Phyllis has an interesting proposal for Daniel, will he accept? Jeffrey and Gloria devise another scheme. Noah causes his parents more grief and Abby does not get along well with Victor. Kevin believes he is helping Katherine. Karen wants to adopt Ana, which doesn't sit well with Tyra. Tyra and Karen get into a huge argument. Esther has a blind date.
---
If you copy and paste our spoilers, please credit TVSource Magazine and/or provide a link back.