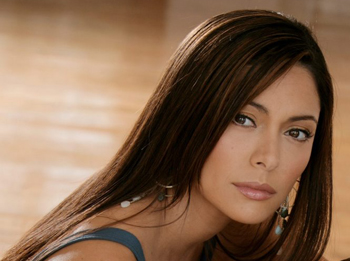 Natalia and Olivia's relationship is misconstrued by some in town.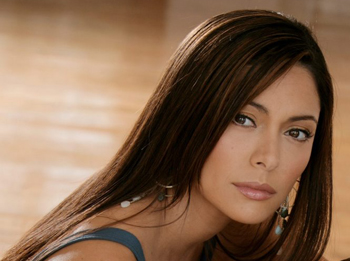 THE QUICK RUNDOWN
Bill searches for Phillip.
Coop and Beth start to go public with their affair.
Lizzie begins to appreciate Cyrus.
The identity of the mysterious man following Shayne is revealed.
My Two Mommies
Natalia is all smiles when Emma gives her speech about her "two mommies".  However, Olivia is uneasy with her Emma's speech.  Olivia looks around the room to check their reaction.  Emma announces that her paper will be on the Internet.  Olivia is not pleased.  The teacher assumes that Olivia and Natalia are partners and praises the fact that they are open about their lives.  Olivia is not able to correct the teacher.  Afterwards, Olivia goes to a bar and checks out the good looking men there.  Buzz tells Frank not to hold back with Natalia, that it is ok if he wants to pursue her. Natalia asks Frank for help with Rafe.  Frank tells Natalia he wants to be the guy that she can always turn to and he kisses her. Natalia pulls away. She apologizes for giving Frank the wrong impression.  Frank confides in Buzz, Olivia can't believe that Natalia is so naïve. 
Olivia tells Natalia that everyone at the school things that the two are a couple. Natalia still doesn't understand why they would think that. Olivia gets so exasperated with Natalia not understanding that Olivia impulsively kisses her.  Olivia tells Natalia that people think that they are doing that and finally Natalia understands.  Natalia wants to go to the school to tell the teacher that the two are not partners.  Olivia is reluctant to do so.  At the school, Natalia overreacts and Olivia tries to calm her down.  Olivia walks away. Natalia explains to the teacher that she and Olivia are just friends and that is all, which Olivia overhears and is strangely hurt by it, Olivia asks Natalia what she wants to do for dinner and Natalia announces that she is going out with Frank. Olivia is disappointed.  Frank takes Natalia to Company and he kisses her again.
Searching For A Spaulding
Lizzie can't stop thinking of Bill.  Lillian counsels Lizzie that she can't give up everything she loves because of Bill.  Bill tells Billy that he never went to hurt Lizzie and he hopes that Billy can remind Lizzie that Bill loves her.  Beth apologizes to Lizzie and issues her a warning about Alan.  Beth tells Bill she is sorry she ever doubted his innocence.  Billy talks to Lizzie but she remains disillusioned.  Billy goes back to Bill and tells him he couldn't get through to Lizzie that at this point only a Spaulding can get through to Lizzie.  Bill gets an idea and races off to find Rick.  Coop wants to take his relationship with Beth public, but Beth is hesitant.  Coop goes to Company to wait for Beth.  When it appears that she will not show, Beth surprises him when she appears.  Coop and Beth are enjoying a romantic dinner when Lizzie comes it.  Coop tries to talk to Lizzie but she responds with a slap.  Lizzie threatens Coop.  Leave Beth alone or Lizzie will destroy Coop.  Coop tries to reason with Lizzie but she will not listen.
Coop asks Frank to check on any incoming flights and if Alan is on any of them.  Frank wants to know why, and Coop confesses his relationship with Beth.  Beth confides in Rick who wants to know what she is going to do about Alan.  At Company, Buzz clutches onto the counter, complaining of heartburn.  He tells Frank and Coop he just wants them to be happy.  Coop sees that Alan is calling Beth, Coop and Beth playfully fight for the phone.  Rick tells Bill that he isn't sure he can help him.  Bill is desperate and will not take no for an answer.  Bill goes home and there is a note on the bed with one word.  Phillip.
Springfield Happenings
Jeffrey takes Reva to the doctor but she wants him to look for the man following Shayne.  Jeffrey finds the man, Crenshaw, in Shayne's room.  Crenshaw admits that he is working for Lara's father. Shayne comes back and demands to know what is going on.  Jeffrey explains that Crenshaw is investigating Lara's death.  Shayne flips out.  Reva makes another video for her child and voices her concerns about Shayne. Reva runs into Shayne and he offers to go to the doctor with her.  When Reva has a sonogram, Shayne is not affected at all.  Reva asks that Shayne tape it and she realizes he is expressionless.  Dinah pleads with Jeffrey.  Reva tells Dinah that they should have a memorial for Lara.  Dinah objects but Reva ignores her.  Shayne leaves Lara's father a message. A man listens to the message.  Remy spends the day with Christina.  The couple spot Buzz, who is suffering from chest pains.  He decides to not tell anyone. Christina passed her MCATS and she and Remy kiss. Dinah takes in Maureen after she is picked up for shoplifting.  Dinah suggests adoption to Mallet and Marina. Mallet and Marina both want children and decide adoption is the answer for them.
Coming Soon: Week of 1/26
Alan can't believe his eyes. Mallet reveals his dark past to Marina.
If you copy and paste our spoilers, please credit TVSource Magazine and/or provide a link back.
---