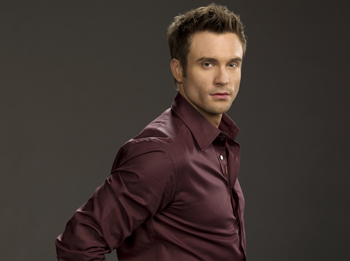 The rivalry between Cane and Billy grows to higher levels.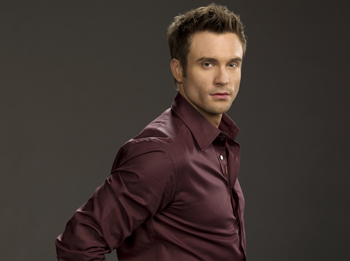 Brother vs. Brother
The rivalry between Cane and Billy grows to higher levels. Cane and Billy fight. Billy visits Chloe. Chloe lets Billy feel the baby kick and she comments that the baby likes him. After Billy leaves, Chloe dreams about Billy and her together. Cane overhears Lily on the phone and realizes she's talking to Billy. Cane asks Lily if she is with his brother. Lily refuses to answer. Cane and Jill both issue warnings to Lily about Billy. Wanting answers, Lily goes to Jabot to talk to Billy. He assures Lily that he wants to be with her and that he is not with her because of some scheme against Cane. Lily and Billy get passionate and the two make love for the first time.
The End of a Marriage
Phyllis and Sharon get into another argument. Jack lies to Gloria. Sharon goes to visit Jack. She wants to know if he is seeking help for his sex addiction. Jack stalls and it becomes obvious that he has not. Sharon is upset, but she has the names of a therapist that can help Jack. Sharon insists that Jack contact the therapist right away. Jack calls the therapist who agrees to come to the mansion for an emergency session. Sharon discusses how inadequate she feels that Jack used hookers. Jack has an attack of conscience. The therapist leaves and Jack confesses everything, including his role in the Victor's diary scheme. Sharon is stunned and angry. She storms out of the house with plans to file for a divorce. Jack is devastated and Phyllis gets more and more frustrated.
Elsewhere in Genoa City…
Victoria visits Victor. Victoria is concerned about Victor and Ashley's relationship. Victor brushes her off. Victor decides to return to New Enterprises, a decision stunning some, including Ashley. Phyllis has an offer for Daniel, will he accept?
Can't Miss
Jana and Kevin find the money in the tack room and are discovered on Monday January 5th.
Gloria decides to stay in jail on Tuesday January 6th.
Kevin is torn in too many directions on Wednesday January 7th
Nikki runs into Kay on Friday January 9th
---
If you copy and paste our spoilers, please credit TVSource Magazine and/or provide a link back.